***ONLY ONE LEFT*** NO HEART / CLAIMED CHOICE - TP bundle (LIMIT OF 1 PER CUSTOMER)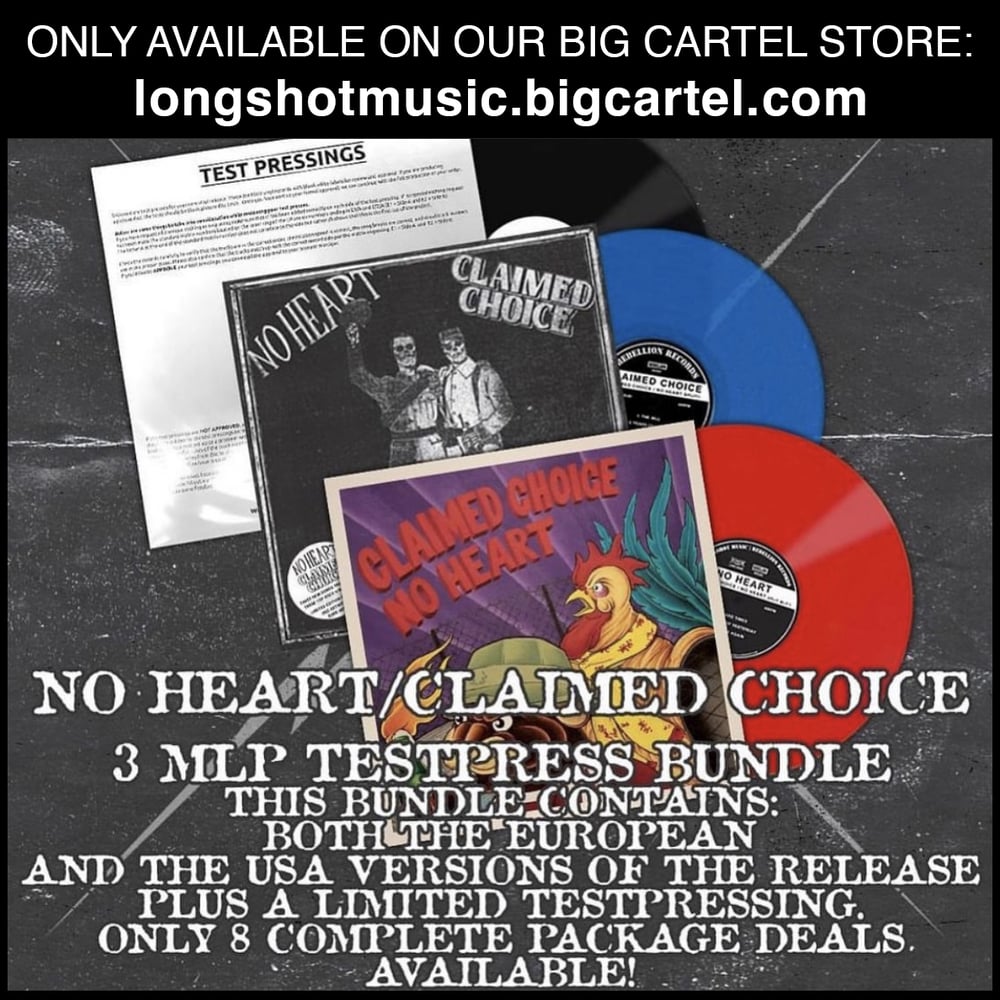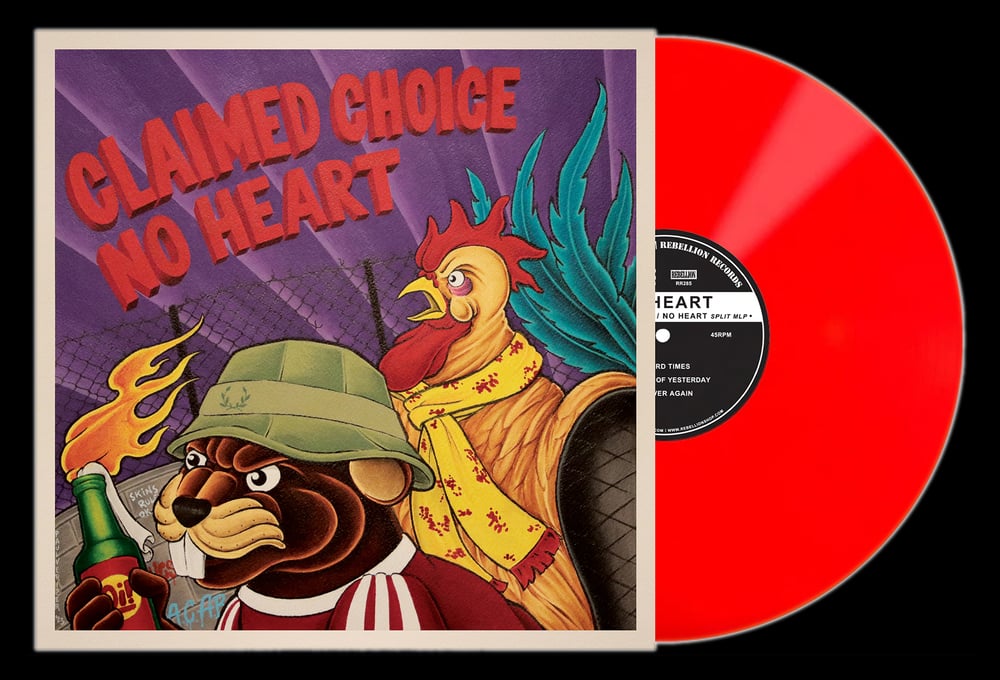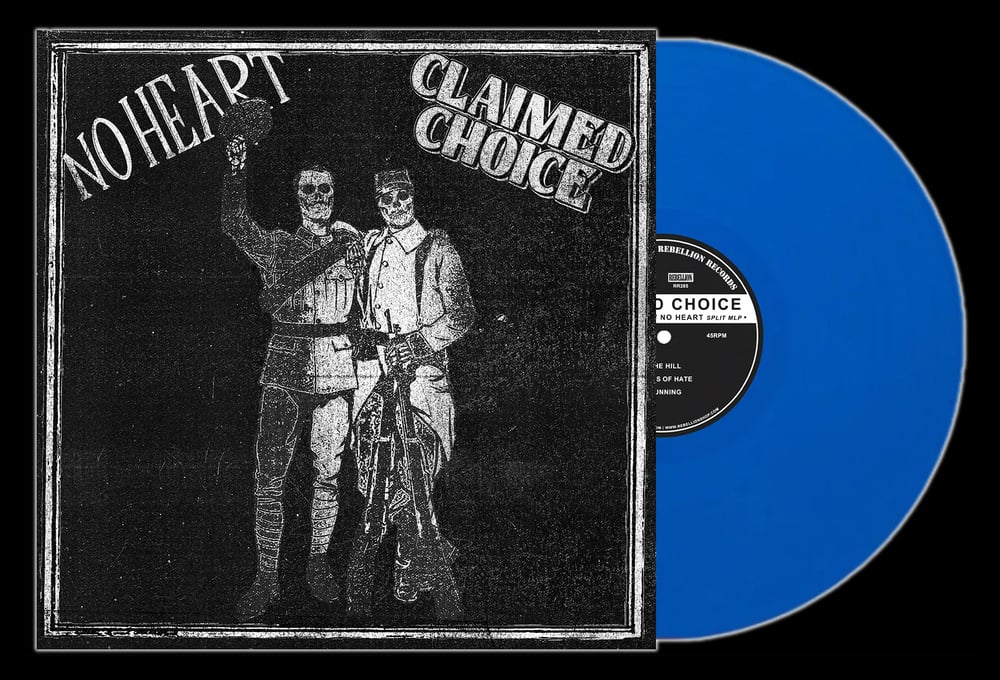 LIMITED 'TEST PRESSING BUNDLE' PACK! (LIMIT OF ONE PER CUSTOMER)
Only available here on the Longshot Music Big Cartel store.
Includes:
-- Test Pressing
-- Red Vinyl North American version of the No Heart /Claimed Choice split 12"
-- Blue Vinyl European version of the No Heart /Claimed Choice split 12"
*** WILL NOT SHIP UNTIL FRIDAY, NOVEMBER 3RD ***
(If you order more than this item, your entire order will not ship until November 3rd)
* * * * * * * * * * * * * * * * * * * * * * * * * * * * * * * * * * * *
CLAIMED CHOICE is one of the most exciting new skinhead rock'n'roll bands to emerge in recent years. They are galvanizing the well-known fact that French Oi! bands are a cut above. On their previously released LP and 7" single, their brand of glam-tinged rock'n'roll is gritty and tough while retaining a catchy and melodic sound. This is a band to watch for the future!
And while also being relatively new, NO HEART seems to be part of the old-guard having formed in 2015, but including members of SUBWAY THUGS, EMERGENCY and LAST CRUSADE, and having already released three 7"s, two 12" LPs and two split 12"s previously. Like CLAIMED CHOICE, NO HEART cranks out a version of Oi! that is less a cliché and more of an original sound that is as much mod/glam driven as it is punk and Oi!
PRESSING INFO:
250x red (USA version, Longshot music)
250x blue (European version, Rebellion Records)
The two versions have different jacket artwork, both loosely based on propaganda posters promoting the unity of Canada and France as Allies.
* * * * * * * * * * * * * * * * * * * * * * * * * * * * * * * * * * * *
ONLY TEST PRESSING BUNDLES ARE AVAILABLE HERE ON THE BIG CARTEL STORE -- for individual copies of the Red Vinyl, please go to the Pirates Press Records web-store:
https://shop.piratespressrecords.com/collections/longshot-music
* * * * * * * * * * * * * * * * * * * * * * * * * * * * * * * * * * * *